An
interesting
match
Cricket is very popular in India . I am also fond of cricket . I also like watching cricket matches . Once I saw an interesting match.
It was the final match of the district tournament . It was played between the Diamond club and the Jawahar club. There was a good crowd to watch the match.
Starting the match
Diamond club won the toss and decided to bat. There openers Ravi and Rajesh started batting. They are good batsman. The bowler was Raman. He bowled well and in the third work over got Ravi caught. The score was 10. Then Rajesh and Rahim played slowly. They scored 60 runs in 20 overs. When Rahim was clean bowled , Sunil came to bat.
Sunil and Rajesh played fast . On 80 another wicket fell. Sunil and Raju now batted till the final score of 128 for 3 . All the wickets were taken by Raman.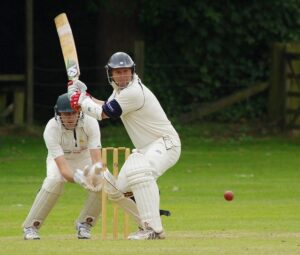 After lunch, the match resumed. Now , Jawahar club started batting . Their start was not good. In three overs they lost 3 wickets. Then Suresh and Ramesh came to bat. They played very consciously. In 15 overs they had made 50 runs when Ramesh was out LBW. Now Jitendra came to bat with suresh. They took the total to 80 for 4.
End of the match
Now Raman came to bat. He is an all rounder . he hit a six and a four in the same over. They made hundred in 30 overs . In 31st over they both got run out . The rest of the players could not do much. The team was out for 125 runs . They lost the match by three runs.
Result –
The winners were presented the trophy. They were cheered by the crowd. Raman was adjudged the best bowler. It was really a thrilling match.
The match still flashes upon my inward eye like the Daffodils of wordsworth whenever I am in vacant or in pensive mood.
an essay on environment pollution –
A visit to a historical place :-